Earth's Encounters with Extraterrestrials Technology…
A stunning treatment of the controversial subject of UFO crashes and subsequent military retrievals MAJIC EYES ONLY is the most authoritative and comprehensive chronicle ever published on the subject of worldwide UFO crashes and subsequent military retrievals from 1897 to the present.
The author guides the reader through seventy-four UFO crash incidents supported by compelling evidence in the form of official documents, eyewitnesses and in some cases physical evidence.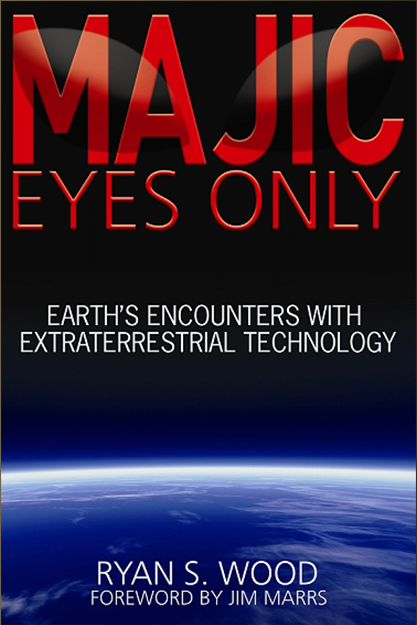 The Leading Chronicle on UFOs
You be the judge as you pour through official documents, evidence and eye witness reports of UFO's crashes since 1897.
Learn More
"MAJIC EYES ONLY is a beginning and pioneering effort necessary...
Read More
"Ryan Wood's tour de force, Majic Eyes Only, has set...
Read More